The importance of relationships is something that is taken for granted. Many people assume that if they say the statutory "Hello" in the morning to their colleagues and remember their children's names, they have a relationship. These types of friendship only ever touch the surface of who a person truly is.
They also do not build the type of relationships that is necessary for a shared vision and a critically constructive and collaborative work space.
A collaborative, constructive, critical, challenging and congenial work space is the one that is being developed at HPSS. Over the past two and a half weeks we have shared aspects of ourselves to a deep level. Creating sculptures, collectively learning the ukelele, telling our life stories and challenging each other on a philosophical level.
AND what is the best part of this? Being challenged by people who you have a high level of relational trust with.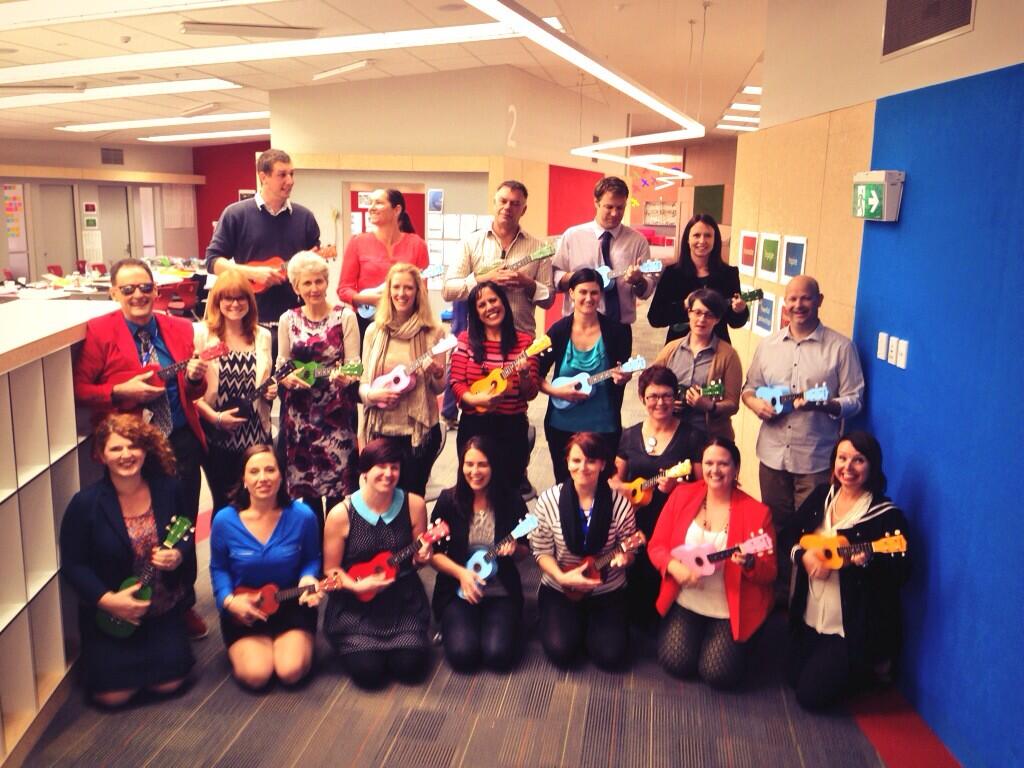 Marzano and Marzano (2003), Hattie (2003) and Alton-Lee (2003) all suggest that relationships are the corner stone of classroom management and success with learning. If we consider ourselves to be a life long learner, then it seems obvious that we need to develop powerful partnerships with one another.
Yesterday our SLLs (Specialised Learning Leaders) introduced the overall view of the school timetable, and teaching teams. Modules, projects and special interest modules are just the start of what will be an innovative approach to secondary level education.
HPSS is bringing the personal back to education, students will be able to pick topics that interest THEM. Specialised and dedicated Learning Coaches will help them to discover their passion and then they will spend time creating something in any form they want.
For me, it seems like a no brainer – an integrated curriculum, powerful relationships, personalised learning and choice. But it's not a no brainer for the traditional secondary system. I applaud the amazing vision of Maurie, and the amazing team of people that he has built around him to create this future focussed school.
Where does the library fit into this? Well it's the ultimate learning resource. Digitally, physically and collaboratively brilliant. As Todd (2010) pointed out
"The school library is about empowerment, connectivity, engagement, interactivity, and its outcome is knowledge construction."
As I pointed out in my previous blog posts, we are moving forward, and knowledge = power. How we create that knowledge should be intrinsically linked to the library.
It was a hugely exciting day yesterday, and the room was buzzing with conversation, debate and sharing of ideas.
Check out Steve's tweet feed: https://twitter.com/GeoMouldey/status/395326954443796480
And Sally's awesome blog post: http://sallyhart72.wordpress.com/
I can't wait to see how it progresses!